You have every intention of hitting the hotel/resort gym or going for long runs on the beach. You pack the clothes and sneakers but it's just you and your immediate family going and you are MOM, let's face it, you're head of the household even though you let your husband pretend to be. You have no nanny in tow and no family to help BUT perhaps you've been told there is a kid's club. Sounds promising!

Then you arrive just as we did,  Monday at 10 am to Cancun, Mexico. Our resort, Moon Palace Golf and Spa Resort was amazing! There was so much to do and so many kids play rooms available for our usage to give my husband and I a little alone time each day. We thought we'd be money but we met our match with our children. They didn't want to go to the play room.  They wanted nothing of the sort!!! They only wanted to be with us.  Forget other toys, structured activity, the lure of friendship making. So too, went our plans for joint runs and gym time. That wasn't going to happen if they weren't agreeable to Mexican babysitting. Which got me to thinking about staying active on vacation. Yes, we got in a quick 30 min workout most days (my hubby hit the gym and I'd go for a beach run) but with all the drinking and eating you do on vacation wouldn't you like to know you're getting in some major calorie burning while playing with the kiddos?
So first, my suggestion is to pick a place to go that either a) has built-in amenities at your disposal like a resort or b) somewhere that is close to "things to do" not necessarily "places to eat."  What I mean is, pick vacations that have lots of activities to do for your children like kid friendly resorts which often have many activities to keep kids interested or places around the globe with places to explore, that keep you on your feet and MOVING and most of all, not bored!
The following are my top 6 tips to making sure you put the ACT in vACaTion!
WALK EVERYWHERE – you may be staying at a large resort or hotel but if you're kids are old enough, aim to walk as much as possible (as opposed to accepting golf cart rides or shuttles).  If sight seeing in other cities, walk rather than take a tour bus or taxi (when possible)!  God gave you legs!
RESEARCH ACTIVITIES AND CHOOSE A PLACE THAT INTERESTS YOU – make sure your vacation destination is going to hold your interest.  Make sure you've done the research, read reviews and found something for everyone.  It's no fun when you want "active" things to do and end up at a totally chill place with little to keep you and your active family engaged.  Otherwise you will be finding yourself doing #4 a lot!
TRY SOMETHING NEW – Vacation is the perfect time to try something you've never done. Zip line? Kayaking, Stand up paddle boarding? Make a pact as a family to pick something active and try it together!  This vacation we tried body surfing (the Flowrider) and wow, was it hard, but fun!   
GET CREATIVE – sliding with my daughter doesn't seem like much but after several times going down with her I realized if I sat a certain way, my abs contracted the whole time and it became a major ab workout to sit that way!  By the pool, I discreetly did clamshells and nerve flossing (per my PT instructions).  Sometimes you have to get creative but you'll find you can pretty much workout anywhere!
IF IT DOESN'T EXIST WHERE YOU ARE AT, MAKE IT UP – at our resort they only offered yoga for adults. My kids wanted to do it with me one morning and I thought it would be a great family exercise.  I pulled up my yoga studio app and we knocked out a 20 minute yoga workout! 
BARTER WITH YOUR HUSBAND FOR WORKOUT TIME – if all else fails and you can't all workout together, look your husband in the eye with your pretty eyelashes and make a deal to get 30 minutes – 1 hour a day to fit in a run or workout.  No need to tell me the details of that trade.  Perhaps he wants workout time or perhaps he wants something else.  Nevertheless, you married him and you lead the household.  You're a smart cookie.
Vacation should be about everyone getting to do what they want.  Rest, relaxation, togetherness AND activity are always on my vacation priority list.  I never come home with my workout clothes clean and hope you don't either!!! No excuses!
XOXO,
Jess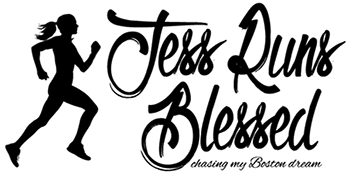 ---